Yesterday evening, I drove to mumbai to see off the guys from BN for their
GQ Run
.
The drive on the Mumbai-Pune expressway was great ! I had planned to leave around 5pm, but the petrol bunks near my house were shut down due to it being Maharashtra Day/Labor Day. Finally found one and with a full tank of deisel left pune almost around 6pm.
The expressway is one of the best roads in the country without doubt. What also helps is that it is a toll road with only cars there, so one does not have to worry much about people jumping on it from all directions.
Initially the sun was shining right in the eyes - we were driving west towards the setting sun. However, as sunset neared, the sky turned into glorious hues of red and orange. The result was a very pretty picture (
please leave comments on my flickr page if you like it !
)
I am not well versed with the mumbai roads, but with help from fellow BN'er Hrishikesh , I was able to find the rendezvous point quite easy.
The GQ Ride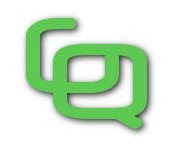 This ride is an attempt by my friends from BN to ride around the Golden Quadrilateral. You can check out more info on the
BN GQ blog post
.